5 Minute Face System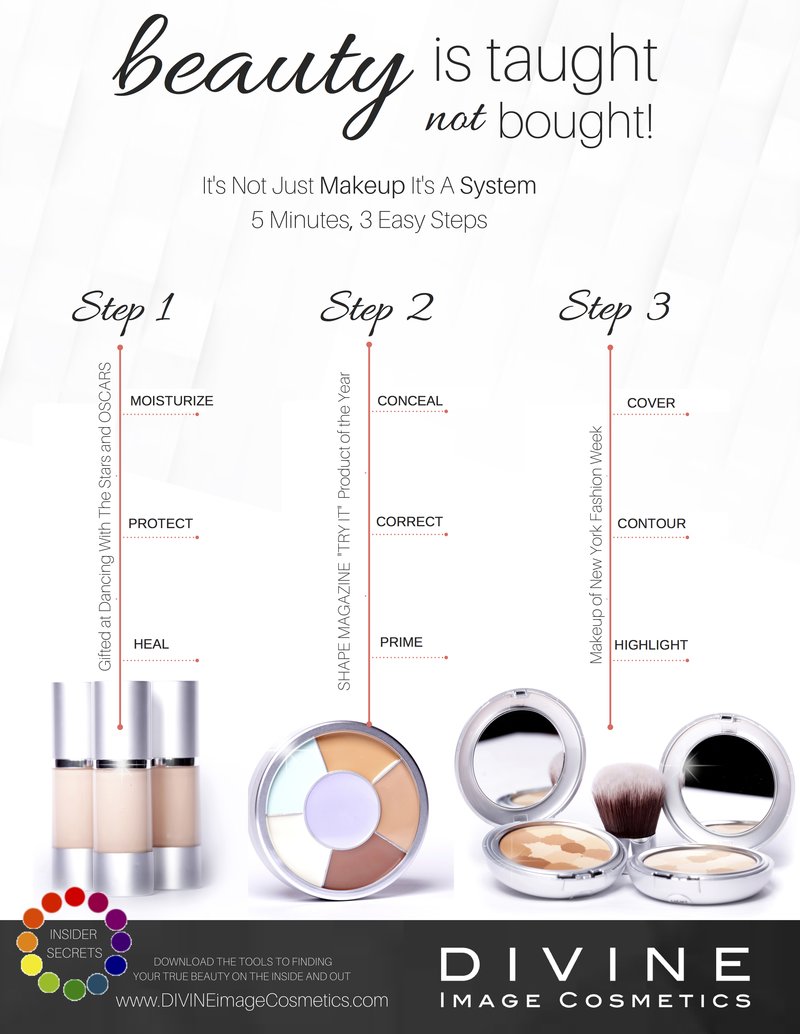 It is

supernatural

when something complicated can be made so simple. Designed to give you three times the results twice as fast. In a world that complicates so much, it's purpose is for your beauty to be naturally simple. The perfect start to a flawless look in just 5 minutes.
DIVINE WISDOM:
It's not just makeup. It's a system where all things work together for good.
How to use it:
STEP 1:
TRINITY- Conceal, correct and prime.
STEP 2:
GRACE- Tinted Moisturizer
STEP 3:
HOPE- Mineral Collage Powder
STEP 4: VIRTUE-
Mineral Blush. System includes our Signature Brush System for easy application.
Why we use it:
It is the perfect products applied in light layers for flawless coverage

Three times the results twice as fast

We believe beauty should be simple for all women